CHLI Global Leaders Internship & Fellowship Program
The Program
A 15 week internship program working in Congressional and corporate offices in Washington D.C. Students also earn academic credit hours from the George Washington University. Students will work on project-based programs that provide hands-on experience and also strengthen their understanding of public policy. The program takes place in the spring and in the fall semester of each year.
How it Works
Week 1: Orientation to Washington, D.C.
Weeks 2-7: Congressional Office Placement
Weeks 7-15: Corporate Office Placement
Program Benefits
Participants in the CHLI Global Leaders Program will gain intensive experience working on projects that make a difference. Participants will gain exposure to policy from many different lenses, and gain relevant working experience. This fully-paid internship experience covers the cost of housing in-full, round trip airfare, and a living/travel stipend. Participants are expected to be high performers who are able to manage multiple tasks and deadlines, as well as go-getters who will take advantage of every opportunity Washington, DC has to offer.
Eligibility Requirements
Participants must be a currently enrolled Junior or Senior, in a 4-year college/university, or be within one calendar year of their undergraduate graduation date.
Participants must be currently residing within the continental United States (Also includes HI, AK, & PR).

Participants must be current U.S. Citizens to be eligible to work on Capitol Hill.

Preference given to applicants of Hispanic, Latino, or Portuguese descent.
The Congressional Hispanic Leadership Institute helped me develop professional skills that cannot be learned in a classroom. After the fellowship, I was better equipped to help serve my community and pursue my goals. Being able to have this experience is truly a once in a lifetime opportunity. I currently work for Congressman Will Hurd (TX-23) as a District Representative. My experience with CHLI prepared me for this role and I am truly honored to be an alumna of such a wonderful organization.
- Jenny B. Galindo, Fall 2014 GL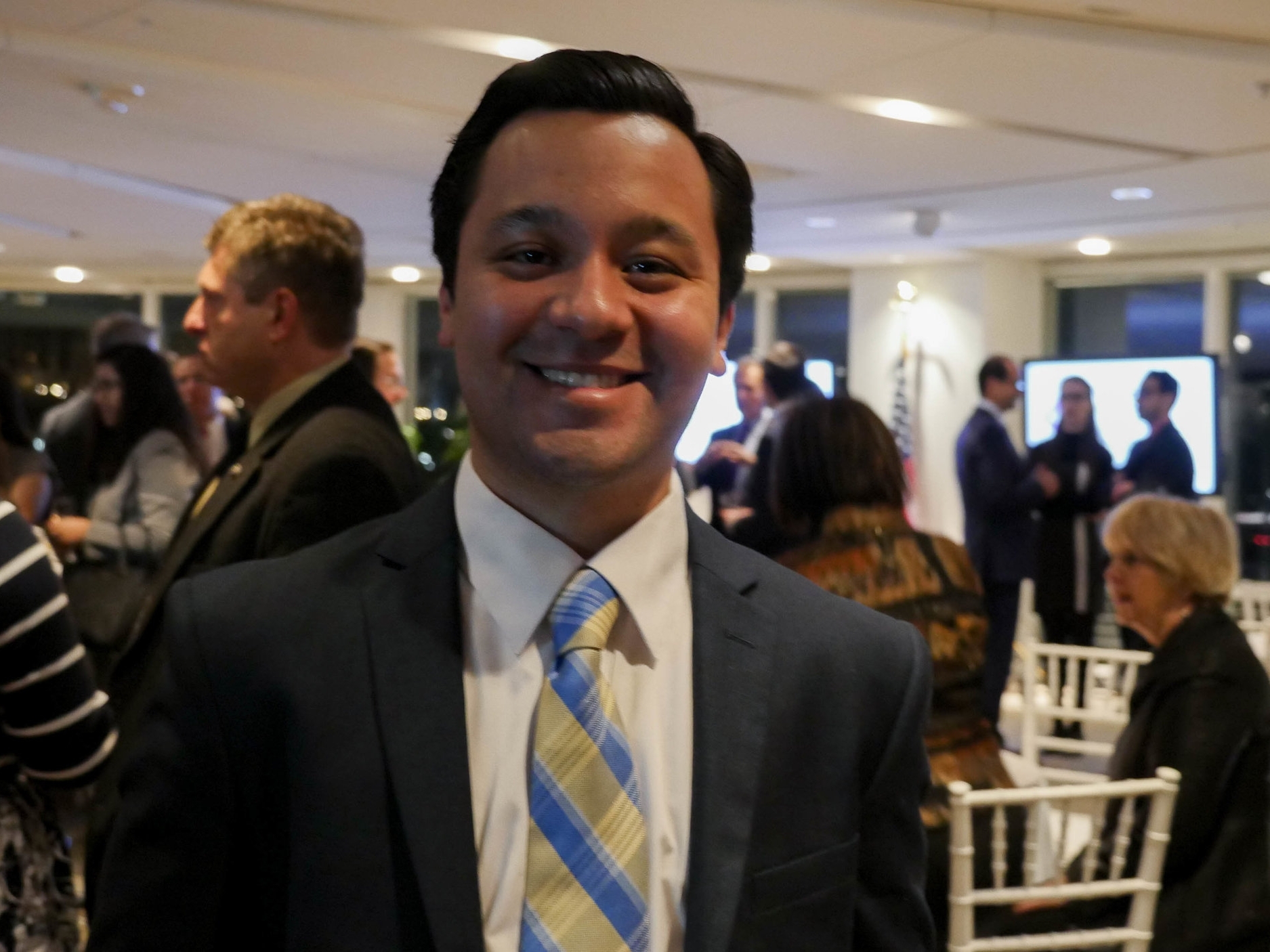 I cannot thank enough Lincoln Diaz-Balart and the whole team who remained committed to the dream of creating an organization focused on the professional development of young professionals. Everyday that I go to work I think about how different my life would be if I had not submitted my application for the CHLI Global Leaders Program. I gained applicable job skills that helped me land a full-time job on the hill. I am grateful to the CHLI Global Leaders Program and what it did to help me feel prepared for the next step in both my personal life and professional career.
- Jake Orta, Spring 2016 GL